Posted by Bryan Fischer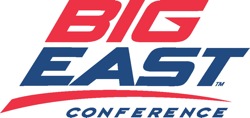 National Signing Day is almost here and recruits across the country are gearing up for plenty of last-minute pitches and school visits as head coaches look to shape their program for years to come. Things are in a state of flux in the
Big East
and it seems that the lack of stability at some programs has hampered some recruiting classes. Things are still going well but it's going to be an interesting Signing Day for the league with several new head coaches and programs shuffling in and out like recruits change commitments.
MaxPreps.com Top 25 Team Rankings
College
Commits
Top 100
Moving
None
-
-
-
Top storylines
1. Does Greg Schiano
leaving destroy Rutgers' class?
If there's a coaching change to come out of left field, it might be Schiano's, who leaves just days before Signing Day. Rutgers had been in the middle of building their best recruiting class in years and had locked up a lot of in-state talent in a great year for recruits in New Jersey. Now all of that is in jeopardy with the shock recruits are feeling quite evident from many of their comments. Expect the Scarlet Knights to drop out of the running for several of the top uncommitted guys on their board and other school calling everybody in their class to see if they want to take a late official visit and reconsider their pledge.
2. Can Paul Chryst build out a good first effort?
Another swift departure out of town for
Todd Graham
has led to a very good hire for Pittsburgh in Chryst, who jumps over from Wisconsin where he did an excellent job of developing talent. Graham did a good job of keeping top in-state talent close to home and landed the top big back in the country in
Rushel Shell
. There are a lot of good pieces, especially on offense, but it's up to Chryst to keep everybody committed and build on it with others in his first effort on the recruiting trail as head coach. More than anything, he can hopefully bring some stability to the program.
3. How are the newcomers doing?
Every report and indication has the Mountaineers playing in the Big 12 in 2012, until the i's are dotted and t's crossed, they're going to be stuck in Big East purgatory for now.
Dana Holgorsen
knows the league and recruiting in Texas in particular but has hit the state of Florida extremely hard with the incoming class. Regardless of the exact timing, this will be the first group of recruits brought in to play in the Big 12 so it's worth tracking to see if that leads to a boost when the faxes are in or whether the big Orange Bowl victory or coaching turnover has a bigger impact.
4. West Virginia's first Big 12 class... at some point.
While the majority of teams the Big East has added over the past year or so won't join the league for another year, it's still worth tracking how the newcomers fare on the recruiting trail. In the case of a school like
Boise State,
the past success of the program has led to one of the best classes in recent memory with solid depth and a handful of players that should be in the mix for playing time earlier than is normal on the Blue Turf.
Houston
and
UCF
have done a solid job considering coaching turnover and scandal while
SMU
has still tried to keep things going despite losing the school's top recruiter. The class of 2012 might not play right away in the Big East but you have to keep tabs on them since they will in the not to distant future.
Most impressive class:
Pittsburgh
Most underrated class:
South Florida
Work left to do:
Syracuse
Assistant recruiters of note:
Kerry Coombs, Mark Elder
and
Steve Stripling
, Cincinnati
George DeLeone,
UConn
Vance Bedford, Clint Hurtt
and
Brian Jean-Mary,
Louisville
Bob Bostad
and
Joe Rudolph
, Pittsburgh
Brian Angelichio
and
Jeff Hafley
, Rutgers
Todd Fitch
and
Phil McGeoghan
, South Florida
Scott Shafer
and
Tyrone Wheatley
, Syracuse
Robert Gillespie
and
Daron Roberts
, West Virginia
Head coach under pressure:
Skip Holtz,
South Florida
Top Big East class prediction:
Louisville
Top Big East signee:
Rushel Shell