Posted by Bryan Fischer
Peering into the crystal ball is something recruitniks do all the time. Which kid goes where? Is this recruit leaning toward school X or school Y? He talked about early playing time but he also wants to play with his friend in the Big Ten.
There are so many data points but it is still an inexact science. It's hard, but someone has to do it.
With all of the conference realignment news still swirling around college football, it's time once again to look into the future (The future? Yes, the future) and see - at least for the short term - what the landscape might look like.
CBSSports.com
has gathered up all of our experts on both the football side and the basketball side to project what all six of the current
BCS
automatic qualifying conferences will look like in 2014.
RapidReports: Up to the minute realignment updates
Eye on College Football: Conference Realignment Central
From the looks of it, no conference is going kaput. There is some shrinking and some bloating but all-in-all, it's just a few alteration from what the landscape will look like in 2012. Here are our projections for further conference realignment once the current wheeling and dealings are complete:
Big Ten -- remains at 12 teams
Pac-12 -- remains at 12 teams
SEC -- Adds Texas A&M and Virginia Tech
Big 12 -- Adds BYU to replace Texas A&M, but only in football
ACC -- Adds Connecticut, Syracuse and Pittsburgh. Loses Virginia Tech to the SEC
Big East -- loses Connecticut, Syracuse and Pittsburgh. Adds TCU, Houston and UCF; Navy and Air Force as football schools.
So we've got six conferences ranging in size from 12 to 16 programs. Which is strongest on the recruiting trail? Which is the deepest? Most top-heavy? Let's take a look in alphabetical order.
Current picture:
Four top 25 teams, 2-3 coaches on the hot seat.
#4
Florida State
#6
Virginia
#7
Miami
#17
Clemson
Future outlook:
Jimbo Fisher
appears to have the Seminoles back and recruiting like they were in the 1990's. Not only is Florida State attracting top talent, they're closing well and look to be a perennial contender with top five class after top five class. Clemson has recruited very well under
Dabo Swinney
but that hasn't translated into the bowl games the Tigers want to be playing in - which is one reason 2011 is make or break for him. One figures that Miami will get hit with serious
NCAA
sanctions that will hamper their recruiting abilities going forward. At the same time, the Hurricanes getting fewer players out of their own backyard could allow other schools in the conference to come in and grab better players - which could be a nice boost for schools such as
Virginia
or
Maryland
. The additions of UConn, Pitt and Syracuse don't do too much but do provide increased access to both states for the northern end of the conference.

Current picture:
Three top 25 teams, one coach on the hot seat.
#2
Texas
#16
Oklahoma
#19
Missouri
Future outlook:
The conference everybody is talking about will continue to be the conference everybody will be talking about. Texas and Oklahoma will still be Texas and Oklahoma as long as
Mack Brown
and
Bob Stoops
are on the sidelines for the Red River Rivalry every year. The Big 12 staying together means that schools such as
Kansas, Kansas State, Iowa State, Missouri
and others will continue to have access to a good number of Texas high school players - key in any success any of them have had over the years. Texas will still grab the best players in the state, that much won't change no matter what happens. There could be increased competition however, with Texas A&M being able to play the 'We're in the SEC' card. That probably hurts Oklahoma and
Oklahoma State
more than anyone.
BYU
will enjoy reaching into the Southwest even more than they currently do.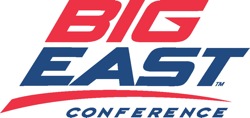 Current picture:
Two top 25 teams, one coach on the hot seat.
#18
Cincinnati
#24
Rutgers
Future outlook:
The realignment shakeup is all about the survival of the fittest but the Big East is, without a doubt, the least fit. They have had schools make waves in the national picture before but they've done so largely by coaching up players, not grabbing five-star recruits. Cincinnati has done a good job in the Midwest and should be helped out by nearby powerhouse
Ohio State
being down slightly. Rutgers is on shaky ground if
Greg Schiano
is let go but, if he sticks around, they should be a program that is helped by the trickle affect of Miami being down since they recruit Florida well. Not much is lost with the three schools going to the ACC, a good number of programs will still continue to recruit in states such as Pennsylvania and New York for players.
TCU
and
West Virginia
will probably be the top dogs in the rankings with both having strong ties to Texas and
Dana Holgorsen's
reputation proceeding him.
UCF
is a hidden gem that adds the most since Orlando has really come along in terms of number of BCS players the area produces.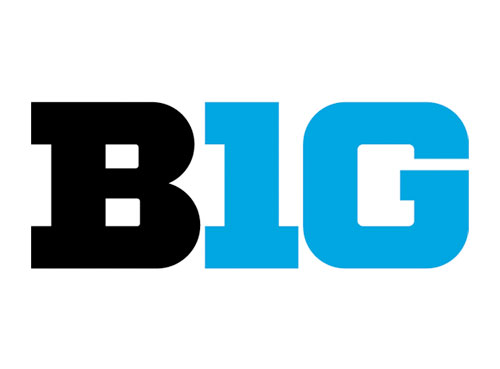 Current picture
: Five top 25 teams, two coaches on the hot seat.
#1
Michigan
#13
Penn State
#20
Indiana
#21
Michigan State
#23
Wisconsin
Future outlook:
Oh how the tables have been turned (off the field) in the Ohio State-Michigan rivalry. No one in the Big Ten has taken advantage of the turmoil in Columbus than the Wolverines under
Brady Hoke
. Given the quick turnaround, national prominence of the program and Hoke's ties to California, don't expect to see much drop off in Michigan recruiting over the next few years if they continue to win.
Joe Paterno
figures to retire at some point but Penn State sits in the middle of a talent-rich state and will continue to a solid job on the recruiting trail going forward. New Indiana head coach
Kevin Wilson
has done good job early on in locking up in-state talent and landing the number one quarterback in the country is a giant block to build on with future recruiting classes. Ohio State has been hampered with all that has gone but if they hire a top flight coach - as one would expect - all bets are off. The recruits in the state of Ohio alone will be able to keep them in the upper echelon of the conference regardless. Also watch out for Wisconsin, which will likely start getting better quality recruits the next few years following their success on the field.
Current picture:
Two top 25 teams, five coaches on the hot seat.
#15
Arizona State
#25
Washington
Future outlook:
A few strong years of West Coast talent will form the basis of a strong conference going forward. The biggest cause for concern is the number of coaches who are on the hot seat and can lose their jobs. For some programs, that means starting over in recruiting. For others, it could be an upgrade. With both Los Angeles programs each dealing with some issues, the amount of talent available to programs like Washington,
Utah, Colorado
and others has never been higher. NCAA issues at
Oregon
might hamper the Ducks a little but as long as they're wearing a crazy uniform and have
Phil Knight
writing checks, they'll be ok.
USC
has continued to get top talent despite and should rebound from sanctions quicker than most programs because of that. If anything though, California will become much more of a battleground state with more programs looking at the recruits coming out the next few years.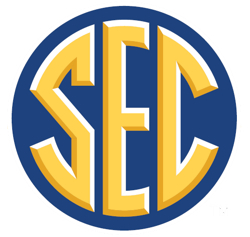 Current picture:
Eight top 25 teams, two coaches on the hot seat.
#3
Florida
#5
Alabama
#8
Texas A&M
#9
Auburn
#10
Virginia Tech
#11
LSU
#14
South Carolina
#22
Vanderbilt
Future outlook:
The nation's best conference on the field and the recruiting trail will only get better with the additions of Texas A&M and Virginia Tech. It's scary, actually, to think about. LSU, the Mississippi schools, Florida and Alabama should all benefit to increased access to Texas and the Aggies won't be any slouch by telling recruits that they can stay home and play in the SEC. The same is true of the state of Virginia, which has annually produced plenty of great players. Other schools have taken advantage of Georgia's increase in FBS talent the past several years and even though UGA has a coach on the hot seat, they'll be able to recruit well because of who's nearby.
Will Muschamp
has shown there's no drop off in the state of Florida for the Gators going forward and the Alabama-Auburn rivalry is becoming just as fierce on the recruiting trail going forward as the Iron Bowl has been on the field. Bottom line, no one recruits like the SEC and they're only getting stronger with their recent additions.